Private Tours
There is no better way to discover for yourself the splendour of this iconic floating palace than with a behind-the-ropes private tour.
Your experience will begin with a red carpet arrival, where you will then be welcomed aboard via the Royal Brow, the entrance previously reserved for Her Majesty The Queen and the Royal Family. Your expert guide will show you through this iconic ship, giving you the opportunity to step inside the Admiral's Cabin and discover the charm of the beautiful State Apartments, as seen in the popular Netflix series 'The Crown'. You can also get a close-up look within the elegant State Dining Room, where Her Majesty entertained royalty, dignitaries and celebrities from around the world. The finale of this in-depth tour includes refreshments in the Royal Deck during a morning tour or a glass of Champagne in the evening. You will also receive an official Britannia Guidebook to take with you as a memento of your visit!
Christmas Private Tours
For an extra special holiday, throughout the month of December you can experience a regal Christmas celebration aboard Britannia with our festive tour, including seasonal refreshments and decorations.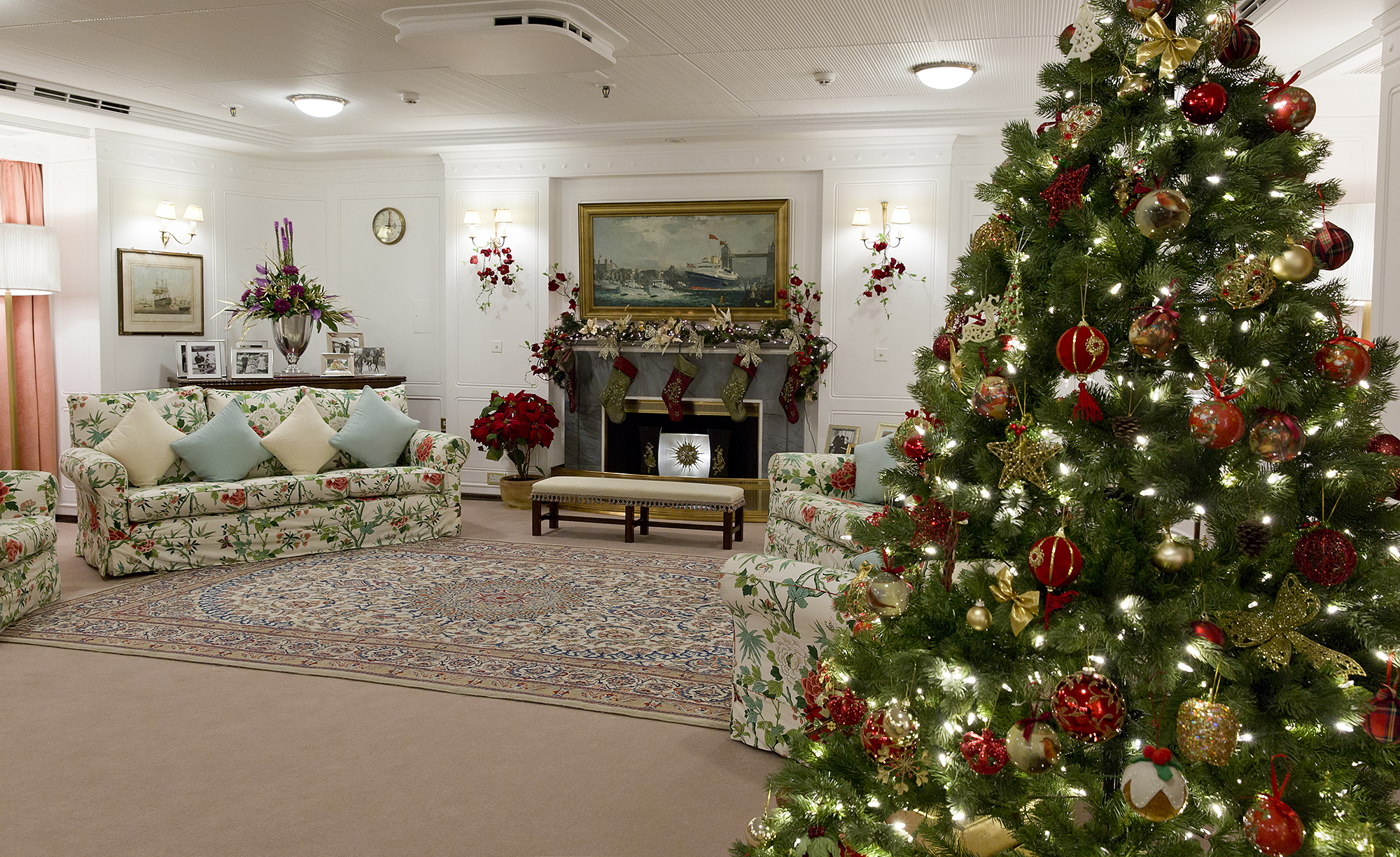 This magical venue has an exceptionally special ambience at Christmas, complete with a 30-foot Christmas tree on the quayside and beautiful decorations adorning the State Apartments!
A tradition still followed on board Britannia today is the making of the Royal Christmas pudding. Made in the Royal Galley, the pudding was always stirred by a member of the Royal Family when they were on board, including HM The Queen and HRH The Duke of Edinburgh (during their tour of Spain in 1998).
Guests will enjoy a glass of chilled Moët & Chandon Champagne, or a festive glass of mulled wine, and will each receive a beautifully wrapped Britannia Christmas Pudding, freshly made on board in the original Royal Galley, to take home.
Evening private group Christmas tours are available between 5.30pm–7pm (subject to availability) and private early morning tours can also be arranged, depending on availability.
For further information please contact our Events team on +44(0)131 555 8800 or email: events@tryb.co.uk.