Meet The Team
Rest assured you will have total peace of mind knowing our experienced Events team have everything under control and will be there for you during your special event on board.
Andrew Thomson
Head of Hospitality & Events
Andrew gained substantial event management experience while working at Gleneagles Hotel for 10 years before joining Britannia in 2010. He leads a highly talented team who are completely passionate about ensuring their clients have an event of a lifetime aboard Britannia. Andrew also heads up our new hotel Fingal.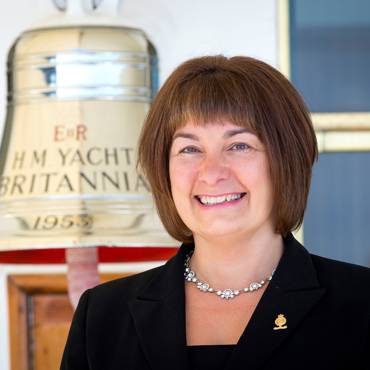 Diane McRae
Senior Sales and Event Manager
Diane joined the Britannia team in 2007 from Ernst & Young, having worked in client service management for over 15 years. She will be your dedicated Event Manager from the beginning, helping to plan your perfect night. Her passion for excellence and meticulous attention to detail will ensure your evening aboard Britannia is truly exceptional.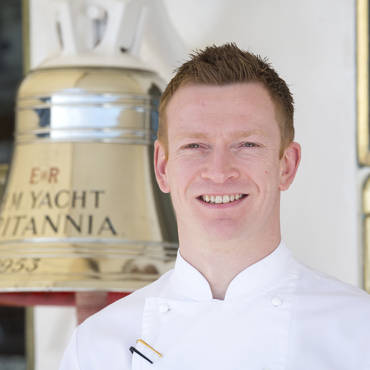 Mark Alston
Executive Chef
As Britannia's Executive Chef, Mark is rapidly gaining a reputation as one of Scotland's most talented chefs. Trained at the Mandarin Oriental in London, he joined Britannia in 2008. Passionate about using only the finest seasonal Scottish ingredients to create his exceptional menus, Mark and his team prepare everything in the original Royal Galleys, and ensure a truly special gastronomic experience aboard Britannia.
Emily Shields
Senior Event Sales Manager
Emily studied Hotel and Catering Management at Oxford Brookes University. Since graduating, Emily has worked for some of the most prestigious hotels in the UK, including The Royal Crescent in Bath and The Dorchester in London. She joined Britannia in 2010 and is passionate about promoting the Royal Yacht as a truly unique exclusive-use evening events venue.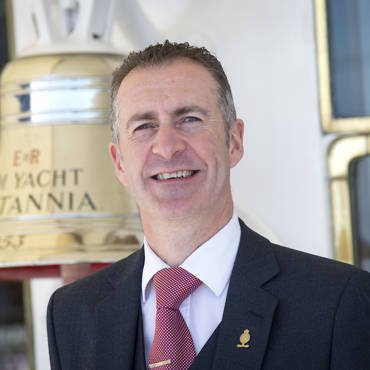 Bruce McBride
Food & Beverage Services Manager
With extensive experience in some of the UK's most exclusive hotels and venues, Bruce joined Britannia in 2006 from the Orient Express Northern Belle. Trained at The Gleneagles Hotel, Bruce also worked at the Michelin-starred Arkle Restaurant, at The Chester Grosvenor. As a member of the Court of Master Sommeliers, Bruce will help select the perfect wines to accompany your chosen menu.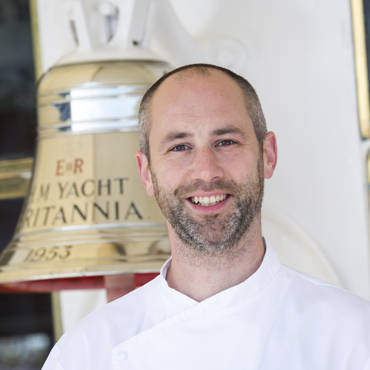 Stephen Espouy
Executive Pastry Chef
Stephen joined Britannia in 2015 from the Ritz Carlton Sharq Village & Spa, Qatar. Bringing with him a wealth of experience, Stephen is responsible for designing and making all the delicious desserts, petit fours and chocolate delicacies that are served on board, as well as the dessert canapés for our exclusive drinks receptions. Stephen recently won third place at the UK pre-selections of the World Chocolate Masters.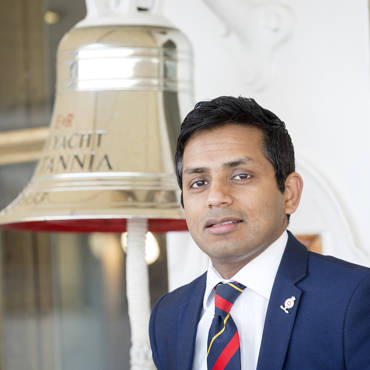 Niranjan Sharma
Manager - The Royal Deck Tea Room
A hotel management graduate with 10 years' experience in hospitality, Niranjan has worked in many five star establishments including the Taj Mahal Hotel in Mumbai, the Balmoral Hotel in Edinburgh and the Old Course Hotel in St Andrews. He joined the food and beverage team on board Britannia in 2011 and is the manager of our Royal Deck Tea Room.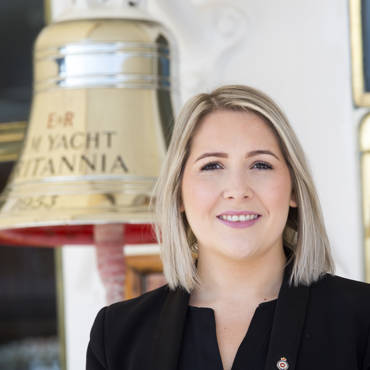 Alyson Orme
Sales & Events Executive
Alyson studied Event and Festival Management at Edinburgh's Napier University. Following her graduation, she worked within the corporate sponsorship team delivering events for the Edinburgh International Book Festival. Upon joining The Royal Yacht Britannia in 2018, Alyson has been delighted to work alongside her experienced team to deliver exceptional events.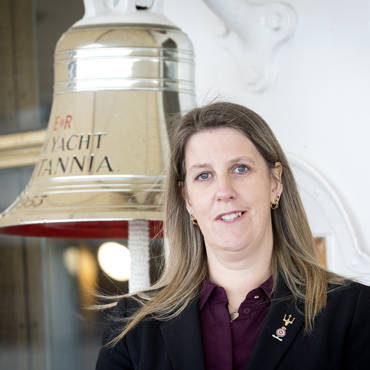 Jacqueline Day
Reservations & Revenue Executive
Jacqueline has over 8 years' experience in the hospitality industry, working mainly in boutique hotels in Perthshire as a reservations manager. She joined the Fingal team in April 2018 as Reservations & Revenue Executive, looking after the reservations for Fingal guests and helping with private tours on board The Royal Yacht Britannia.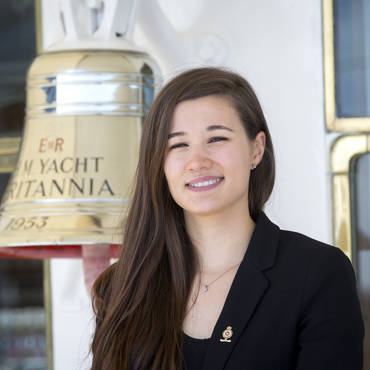 Lucie Norel-Wilson
Hospitality & Events Executive
After graduating from the University of Edinburgh, Lucie joined Britannia in 2015 as an Office Administrator supporting all departments, including Events. Lucie has a passion for delivering excellence and joined the Events team in early 2018.