What's On
Discover what is happening on board Britannia.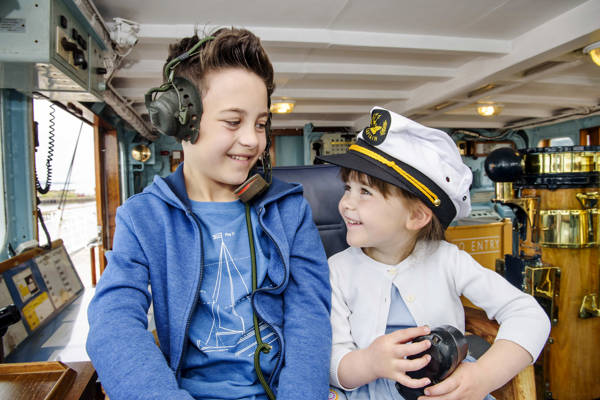 October holidays aboard Britannia
With complimentary audio guides available in both adult and children's versions, step aboard to tour Britannia's five decks. The little ones will love spotting Clarence the cuddly corgi and friends on the tour route on our Cuddly Corgi Treasure Hunt. Relax in the Royal Deck Tea Room with milkshakes in retro bottles for the kids as well as delicious soups, sandwiches, cakes and scones, made in the original Royal Galleys. Don't forget to look out for the 11-foot LEGO replica of Britannia!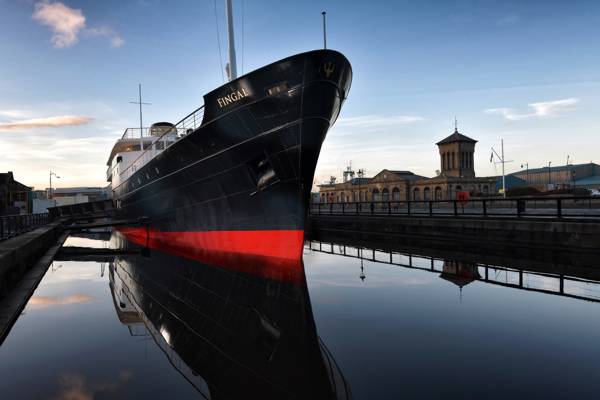 A New Year to remember!
Start the new year in style aboard two iconic ships! A two night stay aboard luxury floating hotel, Fingal, starts with an Afternoon Tea in the beautiful Lighthouse Restaurant & Bar followed by an evening at The Royal Yacht Britannia. After a rejuvenating sleep, explore Scotland's capital city before returning to Fingal to start your new year countdown. Sit down to a four-course meal in Fingal's Ballroom before dancing the night away to the sounds of the resident Ceilidh band. Raise a glass of Champagne to 2022. Wake up refreshed, ready for the new year ahead!
Celebrate Hogmanay in style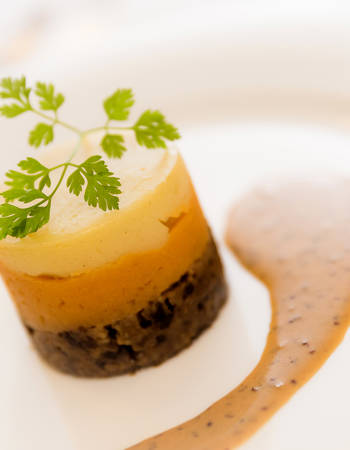 Burns Supper 2022
Celebrate Scotland's national bard with tickets to an unforgettable Burns Supper event on board Britannia. Dine on a five-course menu in the State Dining Room, with an 'Address to a Haggis', Whisky Tasting and traditional Scottish music.
Burns Supper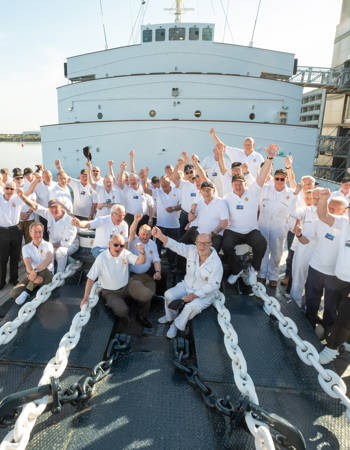 Yotties' Week 2022
Step aboard this Yotties' Week, Mon 30 May - Thurs 2 June, to see the former Royal Yachtsmen don their white overalls once again and return to their beloved Britannia. Working alongside our current maintenance team you'll find them painting, scrubbing, sanding and polishing – only to be interrupted by their traditional daily tot of Pusser's rum at 4pm! Our Yotties are delighted to chat to visitors, regaling stories about life on the Royal Yacht as it sailed over one million miles around the globe.
Afternoon Tea Aboard Fingal
Sit back and relax in the Art Deco inspired surroundings of The Lighthouse Restaurant & Bar. Enjoy a range of the finest teas accompanied by a five-course selection of perfectly formed savoury and sweet delicacies aboard our luxury floating hotel, Fingal.
Afternoon Tea aboard Fingal