A Sombre Farewell
On 23 June 1994, John Major's Government announced there would be no refit for HMY Britannia as the costs would be too great. After a long and successful career spanning 44 years and travelling over 1 million miles around the globe, it was announced that the last Royal Yacht was to be decommissioned.
There was no immediate decision about a replacement, but the question of a new Royal Yacht became a political issue in the run up to the 1997 General Election. After the election, the new Labour Government eventually confirmed in October 1997 there would be no replacement for Britannia.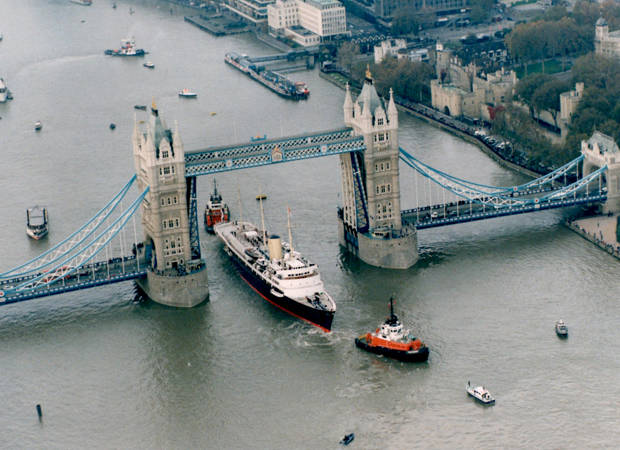 Final Voyage
On 20 October 1997, HMY Britannia left Portsmouth on her farewell tour around the UK. This was a clockwise circumnavigation of Britain, calling at six major ports, including Glasgow. As she sailed past John Brown's Shipyard, she gave a blast on her sirens, in fond farewell to the yard which had proudly built her.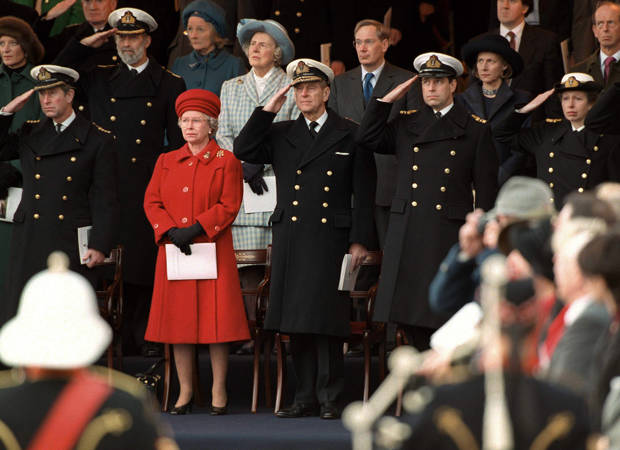 Day of Decommissioning
It was a sad day when the Royal Family finally bid farewell to a ship that had so faithfully served her family and her country for over forty years. All the clocks on Britannia were stopped at 15:01, the time Queen Elizabeth II was piped ashore for the last time. This was one of the few occasions Queen Elizabeth II publicly shed a tear as The Band of HM Royal Marines played the highly emotive 'Highland Cathedral.'