Downton Abbey on board!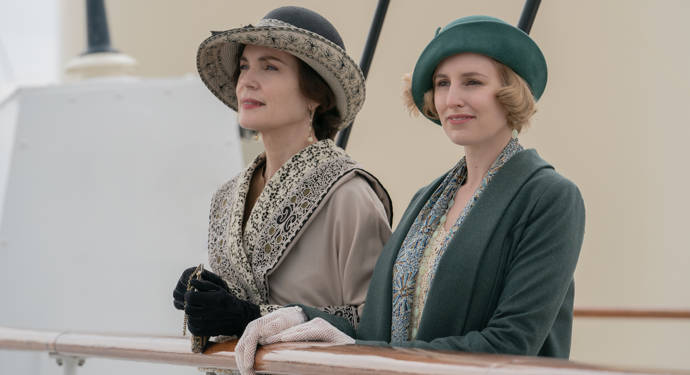 We're in the movies! The secret is out, Britannia features in the latest film from the hit TV series, Downton Abbey: A New Era. Transported back to the 1920s, Britannia acts as the transport for the family as sail across to the Dowager Countess of Grantham's inherited villa in the South of France.
In June last year (2021), the Britannia Marketing team welcomed aboard cast and crew for an exciting day of filming. We asked the team to share their memories from the day.
Michaela- Office Receptionist
It was really exciting seeing the crew set up the night before, arranging green screens the size of tennis courts, suspending them over Britannia's decks. It was fascinating to see the costume and hair department with rails of dresses, smart suits as well as hats, gloves and suitcases! The next day, the cast arrived, and it was amazing to see them in our office corridors. I'll always remember Imelda Staunton CBE stopping by my office to ask us a few questions whilst we were on lunch! Having the Downton cast and crew onboard Britannia was so special.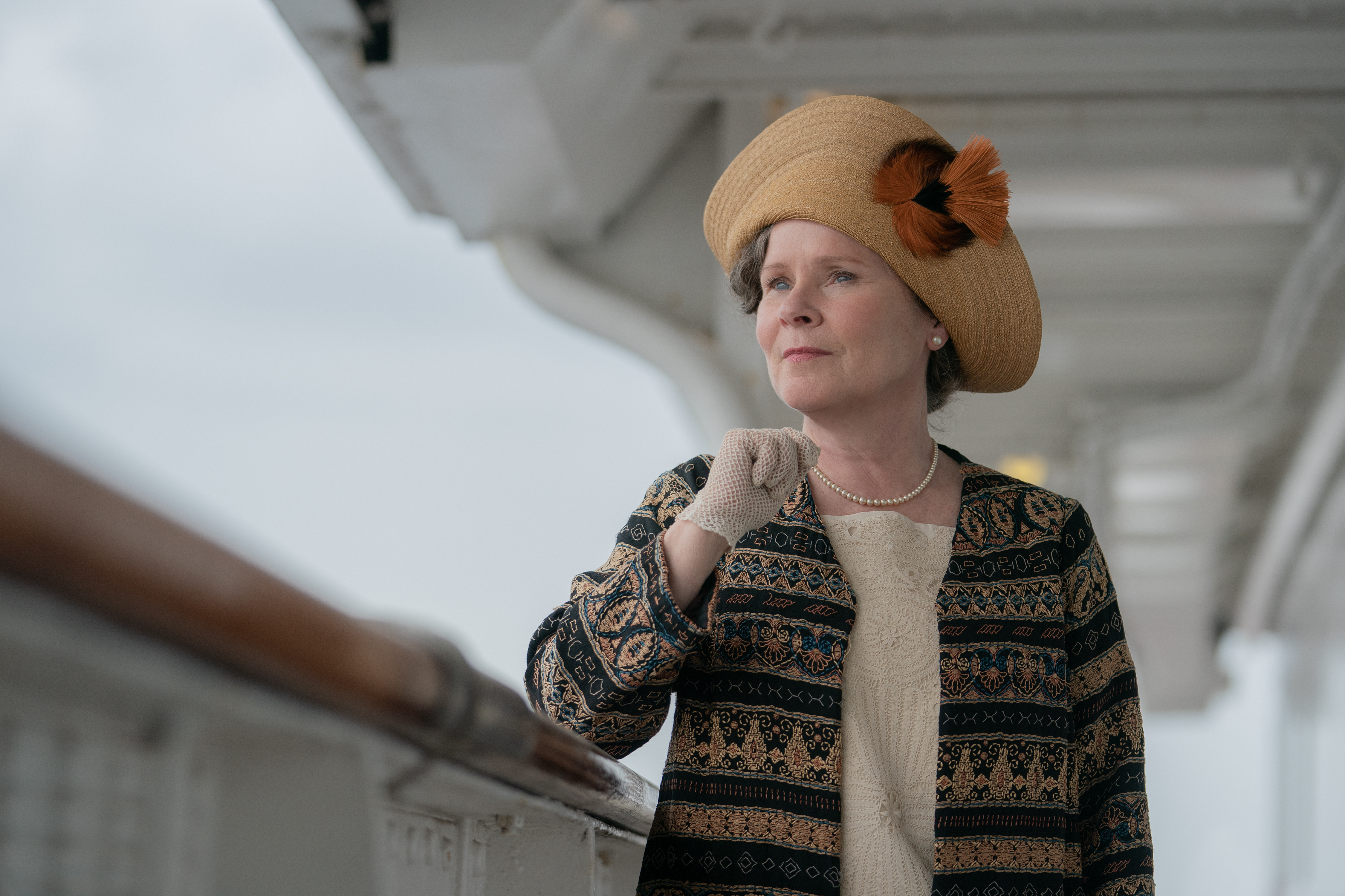 Laura - Marketing Manager
I joined our Director of Marketing 'on set' for the early start of 5am! On board, our offices became the Green Rooms for the stars and it was a thrill to see that the Earl of Grantham, Hugh Bonneville, was to use our office! As the cast were needed on set at different times throughout the day, it was surreal to see the stars leave hair and makeup in their beautiful costumes, appearing just as their characters do on screen. They say to never meet your heroes, but as a fan of the show, the cast (and crew) could not have been more friendly, leaving us all with wonderful memories of the day.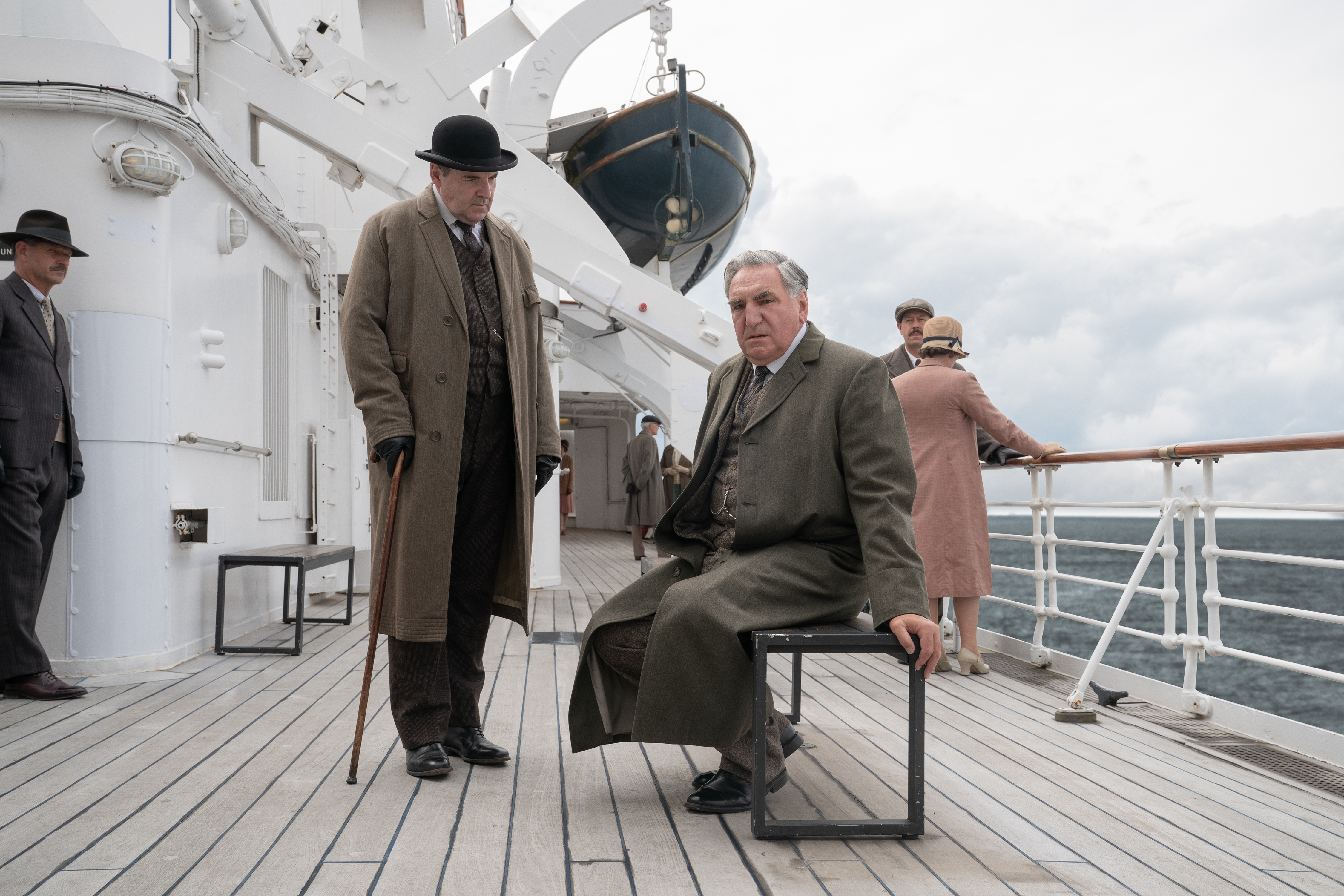 Jennifer- Senior PR & Marketing Executive
I spent most of my day accompanying stills photographer Ben Blackall on set. Ben's job was to capture the beautiful images of the cast which are used to promote the film in magazines and adverts. As I helped him navigate the ship, he would be called upon to photograph a scene once filming had finished – Mr Carson on deck, Lady Edith and Countess of Grantham chatting and Maud Bagshaw, played by the legendary Imelda Staunton, looking wistfully out to sea.
Ben was responsible for capturing the fantastic photo of the Britannia team with the Downton cast – an image we'll treasure!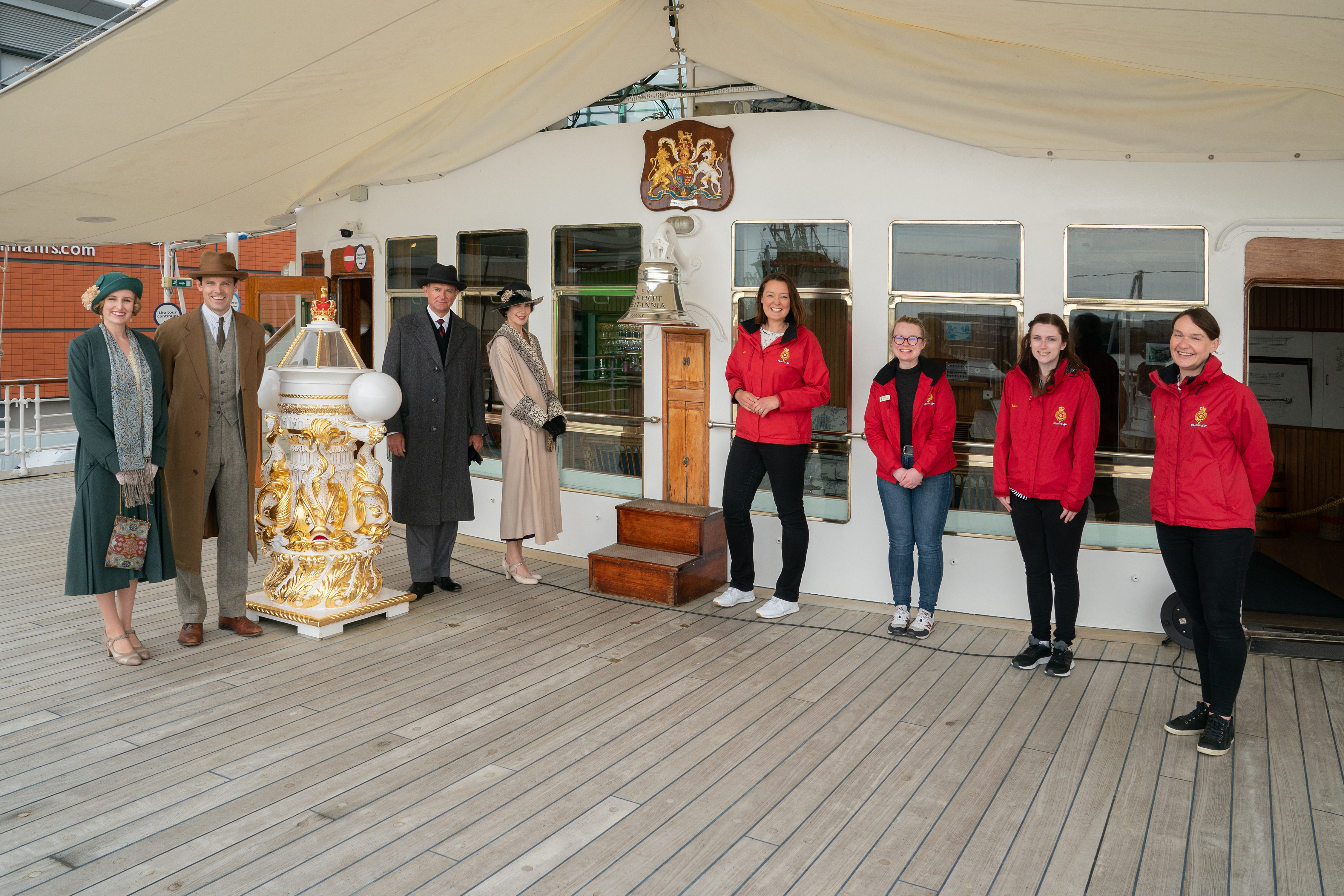 Image Credit: Ben Blackall / © 2022 Focus Features LLC