Top festive tips from a Royal Steward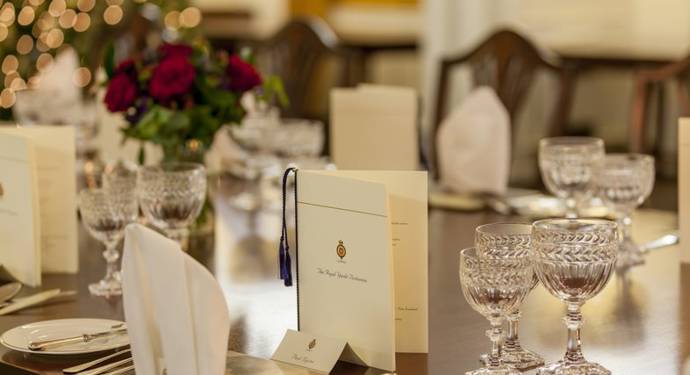 As Christmas fast approaches we are planning our festive events with Royal precision. To ensure that your Christmas dinner is up to the highest of standards, read our blog of top tips from William French, Steward to the Wardroom and State Apartments on board Britannia during his service, 1983-89.
Christmas cocktails
To make your Christmas cocktails the best in town, cut a quarter of a lemon and rub around the top of the glass. Pour a small layer of sugar on to a plate and rub the lemon coated rim into the sugar. Gently knock off the excess and your glass will have perfect frosted tip for cocktails.
Keep your dinner warm!
If your oven is full of delicious roasting turkey and vegetables, place your dinner plates in a bowl of hot water to warm. Carefully remove and dry before serving.
Stylish Champagne
A quick and easy tip: add both full flavour and style to your glass of fizz with a strawberry!
Time to breathe
If red wine is your drink of choice, open the bottle 2 hours before serving to allow the wine time to breathe and to bring to room temperature. This would also be the perfect time to transfer your wine into your decanter, ready for the Christmas table.