Meet the Royal Yachtsmen!
We are counting down the days to our annual Yotties' Week, Monday 6 May – Thursday 9 May, when the former Royal Yachtsmen will return to Britannia! During Royal Service, there could be over 220 crew working on board at any one time. Hand-picked to meet the very highest standards, each and every sailor chose this special ship for the honour and privilege of serving Her Majesty The Queen and country. We were delighted to chat with former Yottie and CPO Engineer aboard Britannia, Dave Rushforth, about his time on the Royal Yacht.
What was it like to join the crew of The Royal Yacht Britannia?
For me, as the youngest CPO on board at the time, it was more a question of the other CPO's accepting me. There is no question that I was made very welcome, but still felt that I had to 'earn' my spurs and prove myself a 'Yachtsman'. This of course took a little time, but I won through in a matter of a few months and it was just a brilliant place to be.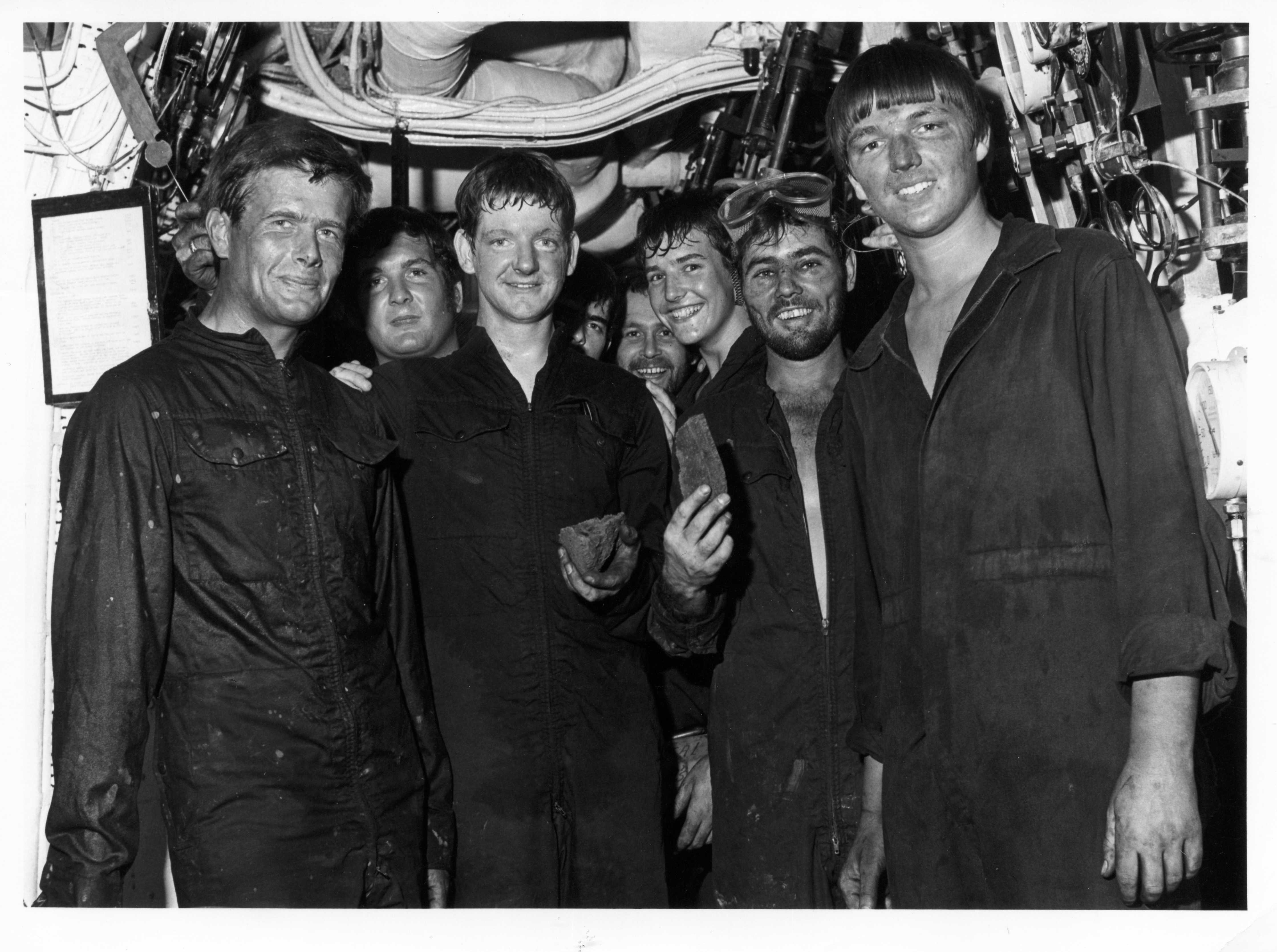 (CPO David Rushforth pictured third from left)
Do you remember meeting Her Majesty The Queen for the first time?
The first time I met Her Majesty was during the Western Isles tour of 1976. We had returned from the State visit to the USA for the Bicentenary celebrations. It was a special visit that year, as all the Royal Family were on board. Indeed, it was HRH the Princess Royal's birthday and she was presented with a cake on the Royal Deck as she mixed with the crew. On that same trip, the crew not on watch below were presented to The Queen on the Royal Deck.
What was it like to serve on board for the Royal Family?
Extremely humbling to know that the Royal Family were on board and when on watch down in the Engine Room, to know that they were only a matter of feet above your head. Knowing that their safety and integrity was part of our responsibility, made it so special.
What was your favourite memory?
The whole Royal Yacht experience was an incredible part of my life and remains very much as a special memory. There are many special memories, but my favourite is performing for HM the Queen and HRH the Duke of Edinburgh in three Royal Concerts. Having afterwards been presented to both of them and being informed how much they enjoyed the performance was unbelievable.
To find out more from the Former Royal Yachtsmen, visit Britannia Monday 6 May – Thursday 9 May. The Yotties will regale you with first-hand experiences on life below decks, only stopping their painting, scrubbing, sanding and polishing at 4pm for their daily tot of Pusser's rum, re-enacting the historic naval tradition of the rum ceremony.