The Crown aboard the Royal Yacht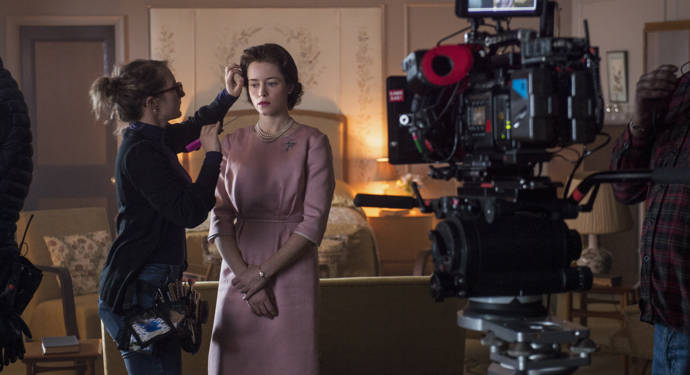 Updated October 2020
With the highly anticipated release of season four of Netflix Royal drama, The Crown, we are excitedly re-watching the first three seasons. Did you know that The Royal Yacht Britannia featured in season two?
Although no filming took place on board, we were thrilled to work closely with Art Director James Wakefield and his team of researchers over several weeks to ensure that the many scenes set on board were as accurate as possible. After documenting and photographing, the team then created their very own Royal Yacht, with an astonishing attention to detail.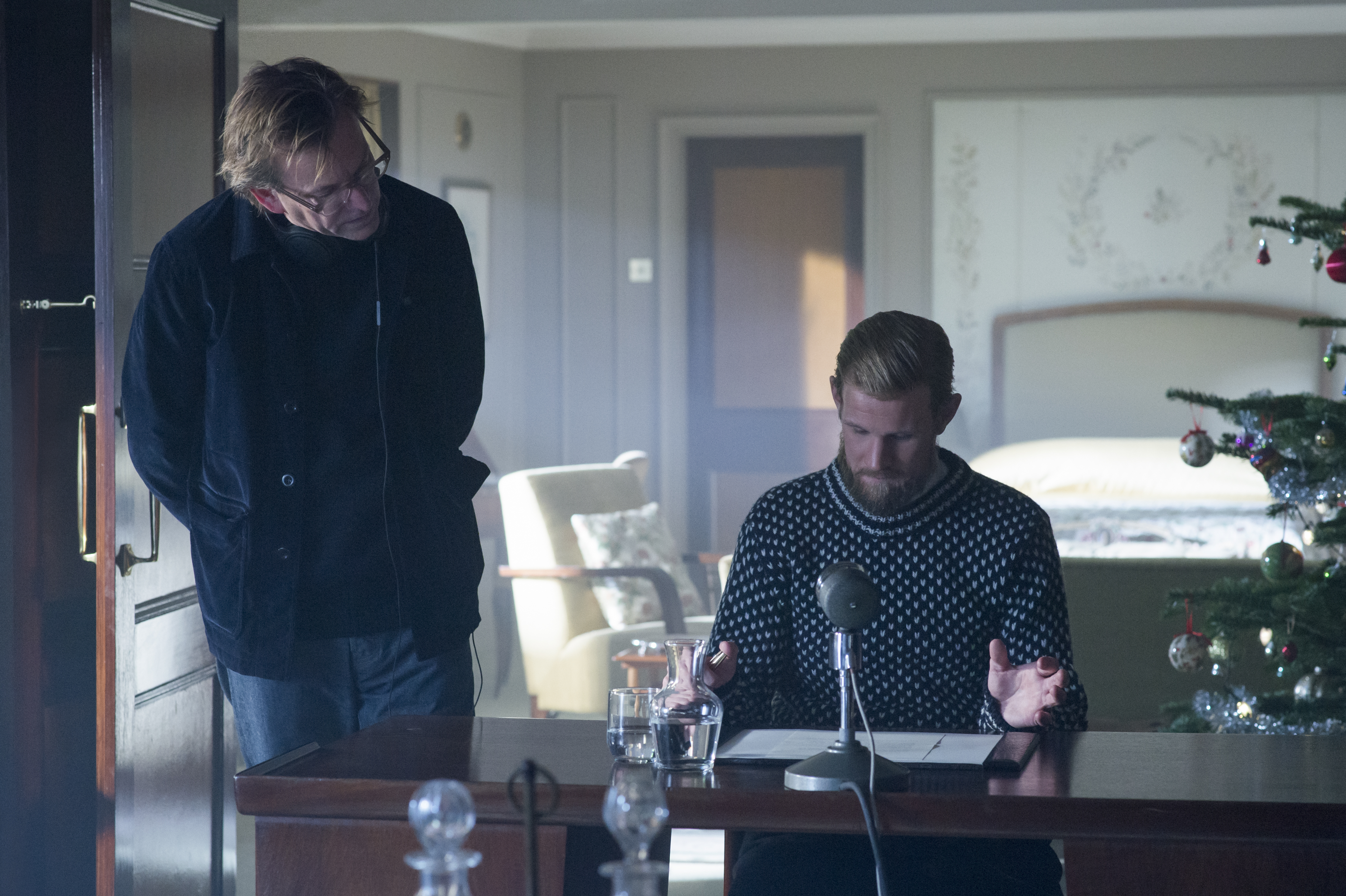 Her Majesty The Queen's bedroom, which can be seen during a tour of Britannia, is a key room for many scenes on board. Every detail of the room was carefully considered, right down to the decorative wall light fittings. An eye-catching detail within the room, dating back to 1953, is an embroidered silk panel above The Queen's bed. The panel was specially commissioned for Her Majesty and, as you can seen in the below pictures, was beautifully replicated.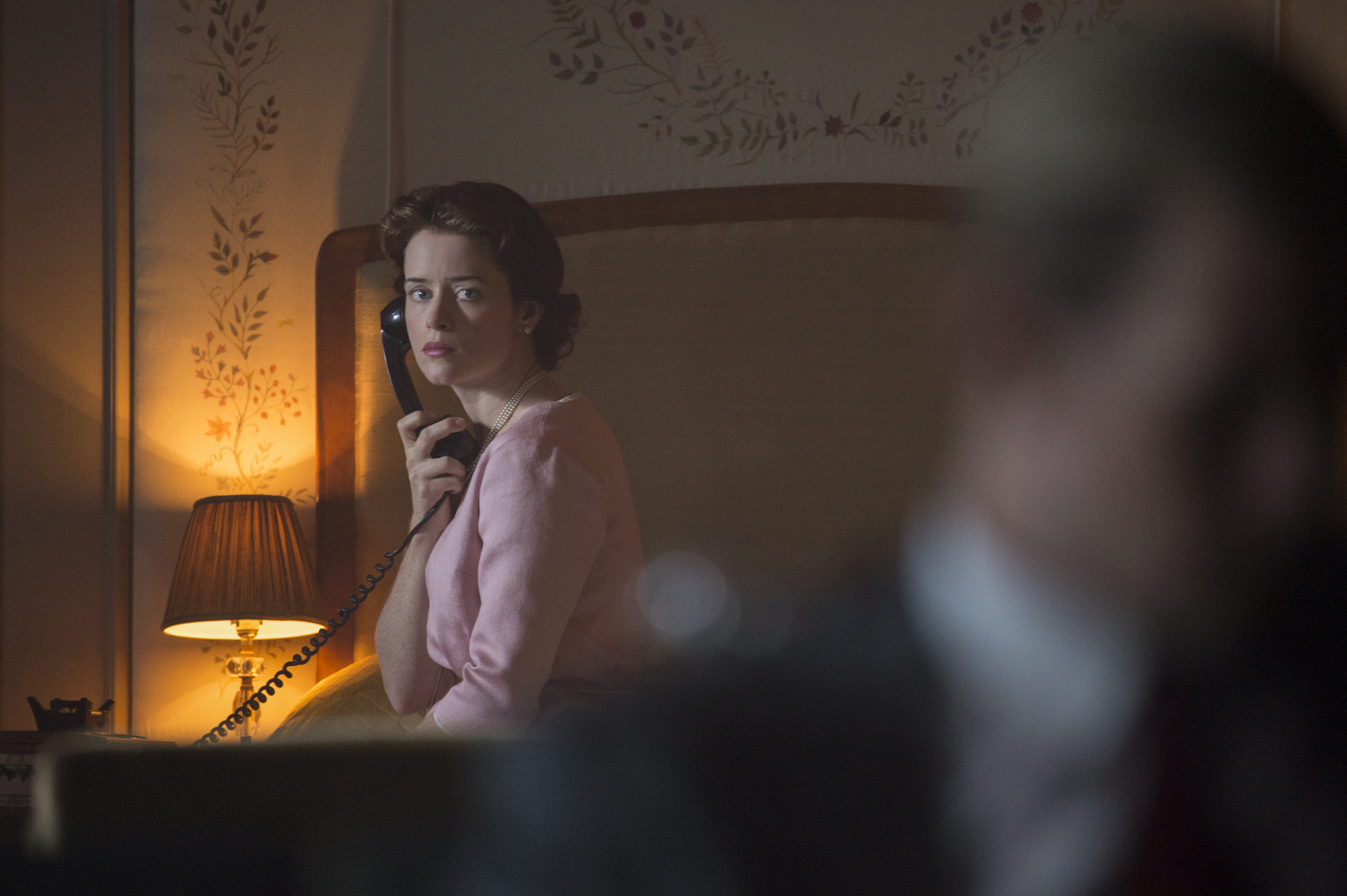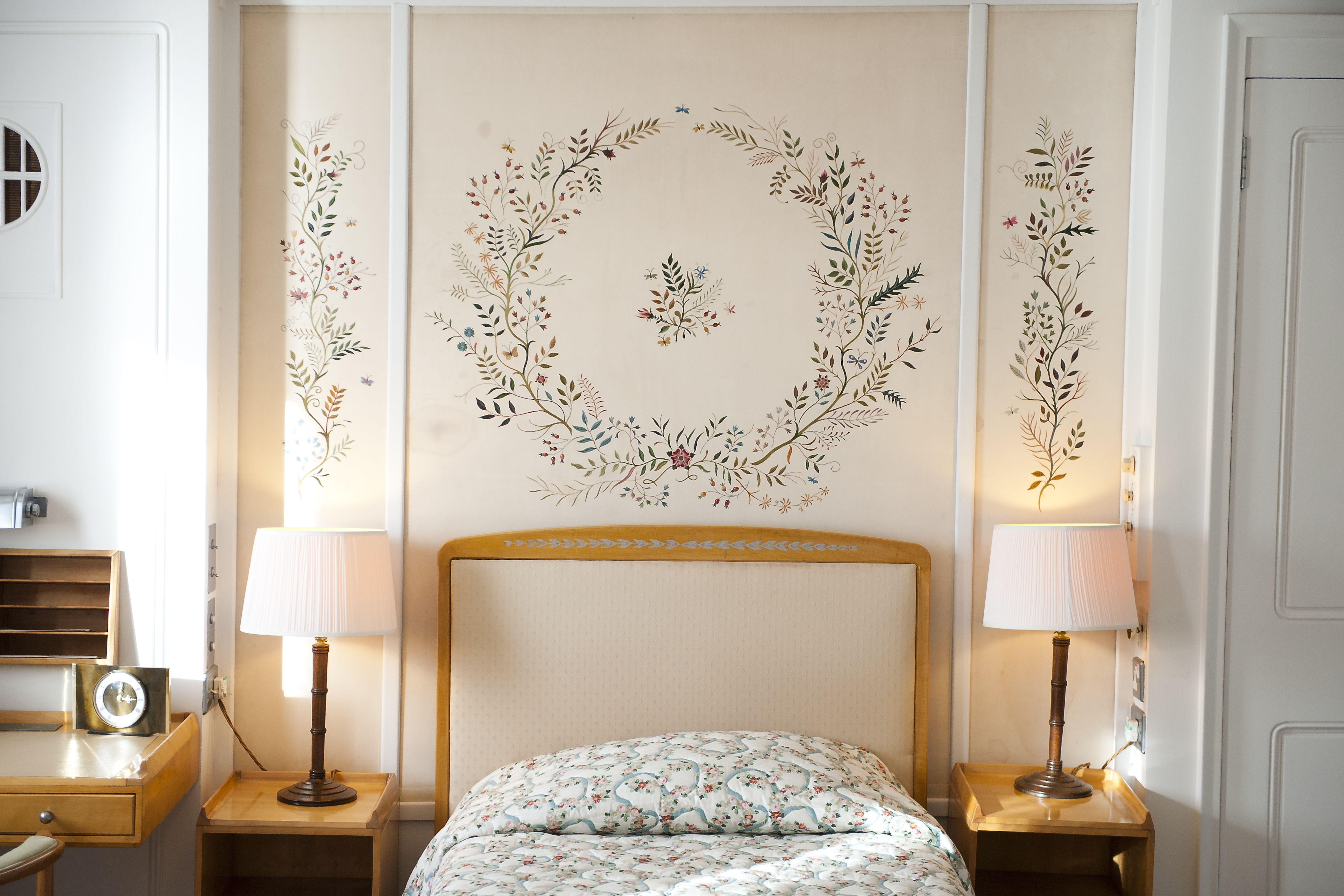 The Queen's favourite room on board Britannia was the Sun Lounge where Her Majesty would take breakfast and afternoon tea whilst enjoying spectacular views through the large picture windows, which were reproduced with an exacting detail.