The story never ends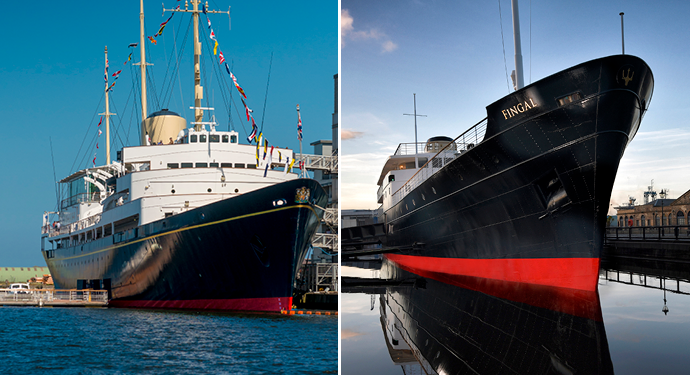 A UNESCO world heritage site, Edinburgh is full of stories. Round every corner, up each close, the very walls within Scotland's capital could tell tales that would surprise and intrigue. With regulations relaxing, soon we will all be able to once again discover the stories this wonderful city has to offer but how well do you know the stories behind The Royal Yacht Britannia and her sister ship, Fingal?
Just 2 miles from Edinburgh's city centre, The Royal Yacht Britannia awaits, full of tales of Royal life at sea. Built and launched in Clydebank from John Brown's Shipyard in 1953, Her Majesty The Queen's floating palace sailed around the globe for over forty years, welcoming celebrities and esteemed dignitaries from Nelson Mandela to Sir Winston Churchill. Britannia also offered privacy as a holiday home for family trips to the Western Isles and the perfect honeymoon venue for four Royal couples.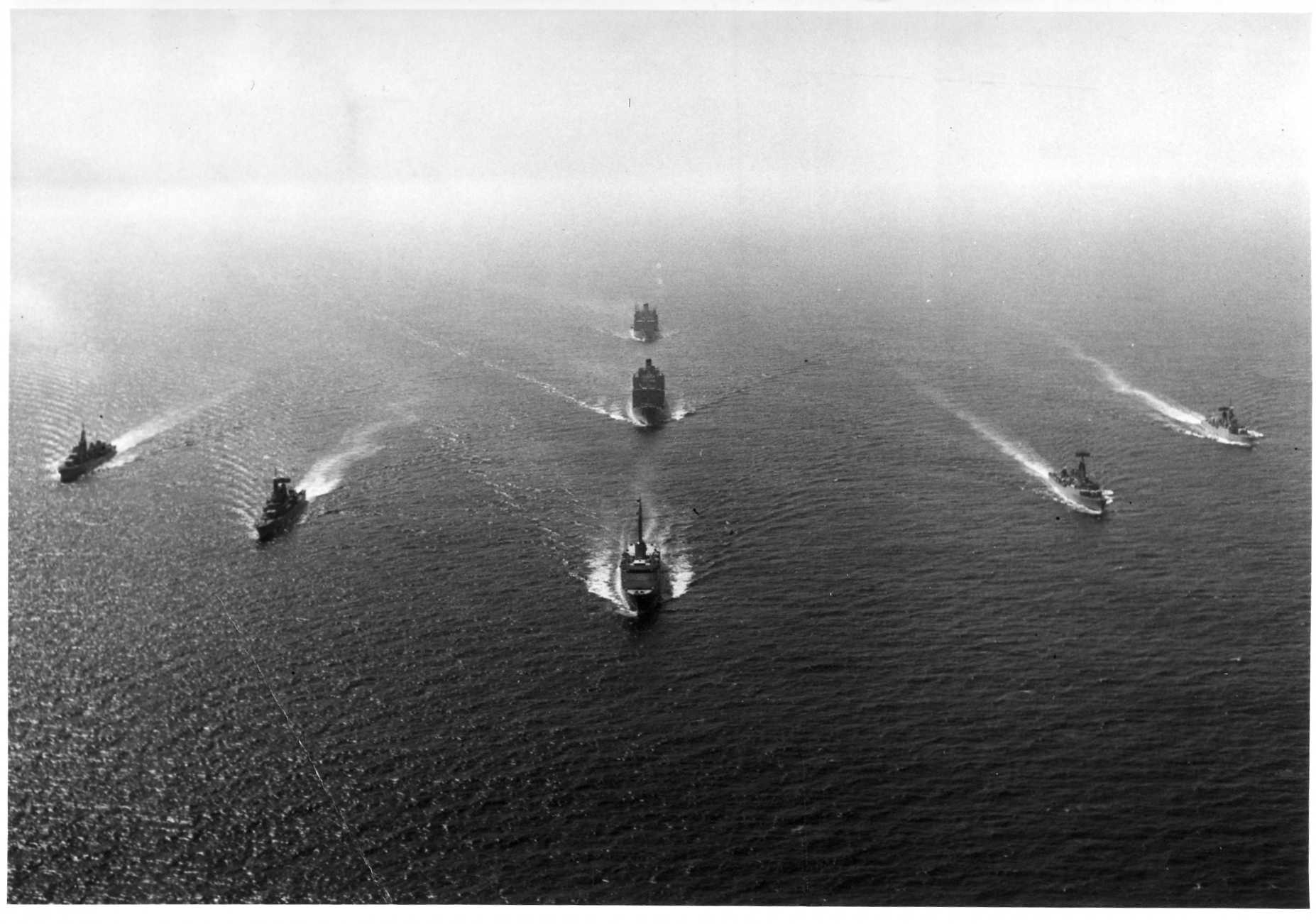 The Royal Yacht Britannia sailing to meet The Queen in Gibraltar on the Commonwealth Tour, 1954.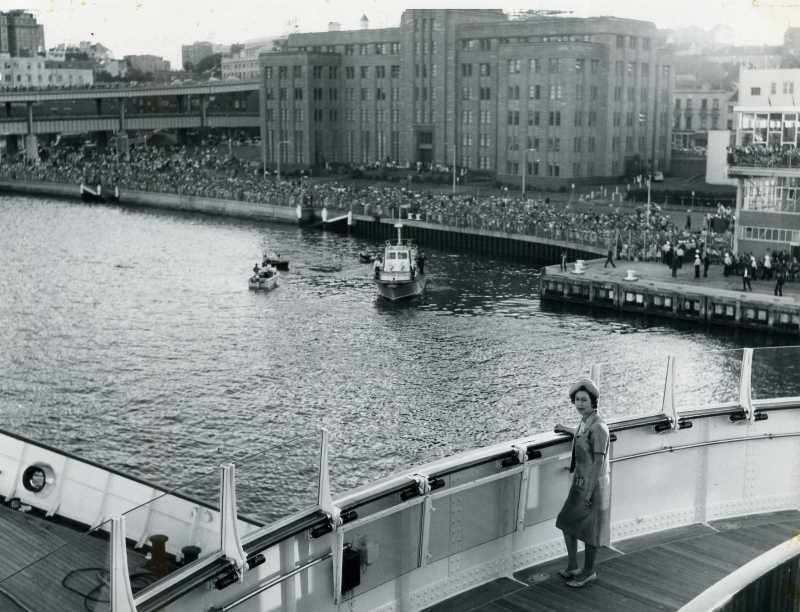 HM The Queen as the Royal Yacht departs Sydney, 1963.
After visiting 135 countries and sailing over 1,000,000 nautical miles, Britannia was decommissioned and started a new chapter, adding a five-star visitor attraction and unique exclusive evening events venue to Edinburgh. With five decks to explore, visitors can now step aboard the Royal Yacht, named the Best UK Attraction (Which? Magazine, 2020), to discover for themselves life aboard this iconic ship and make their own memories aboard Britannia.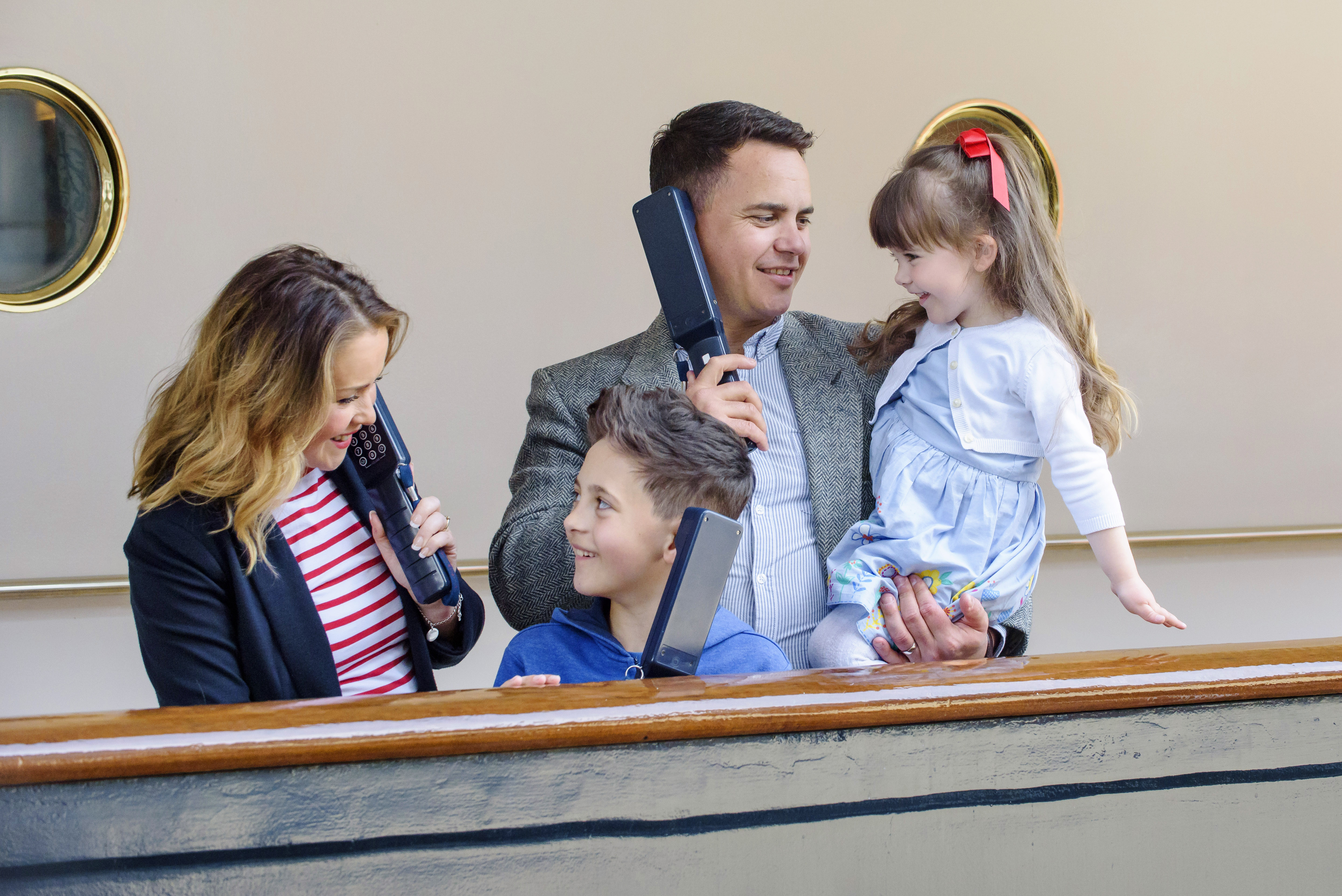 A family listens to their audio guides aboard The Royal Yacht Britannia. 
Mere moments away, Britannia's sister ship, Fingal, has also taken on a new lease of life following a stunning transformation. From 1963 – 2000, Fingal sailed treacherous waters as a Northern Lighthouse Board ship, ferrying lighthouse keepers, essential supplies and maintenance staff to some of the most remote lighthouses across Scotland, as well as undertaking repairs to navigational aids. A beacon of light and hope, when lighthouse keepers saw Fingal on the horizon, it meant their three-week posting was over and replacement lighthouse keepers with vital supplies were on the way.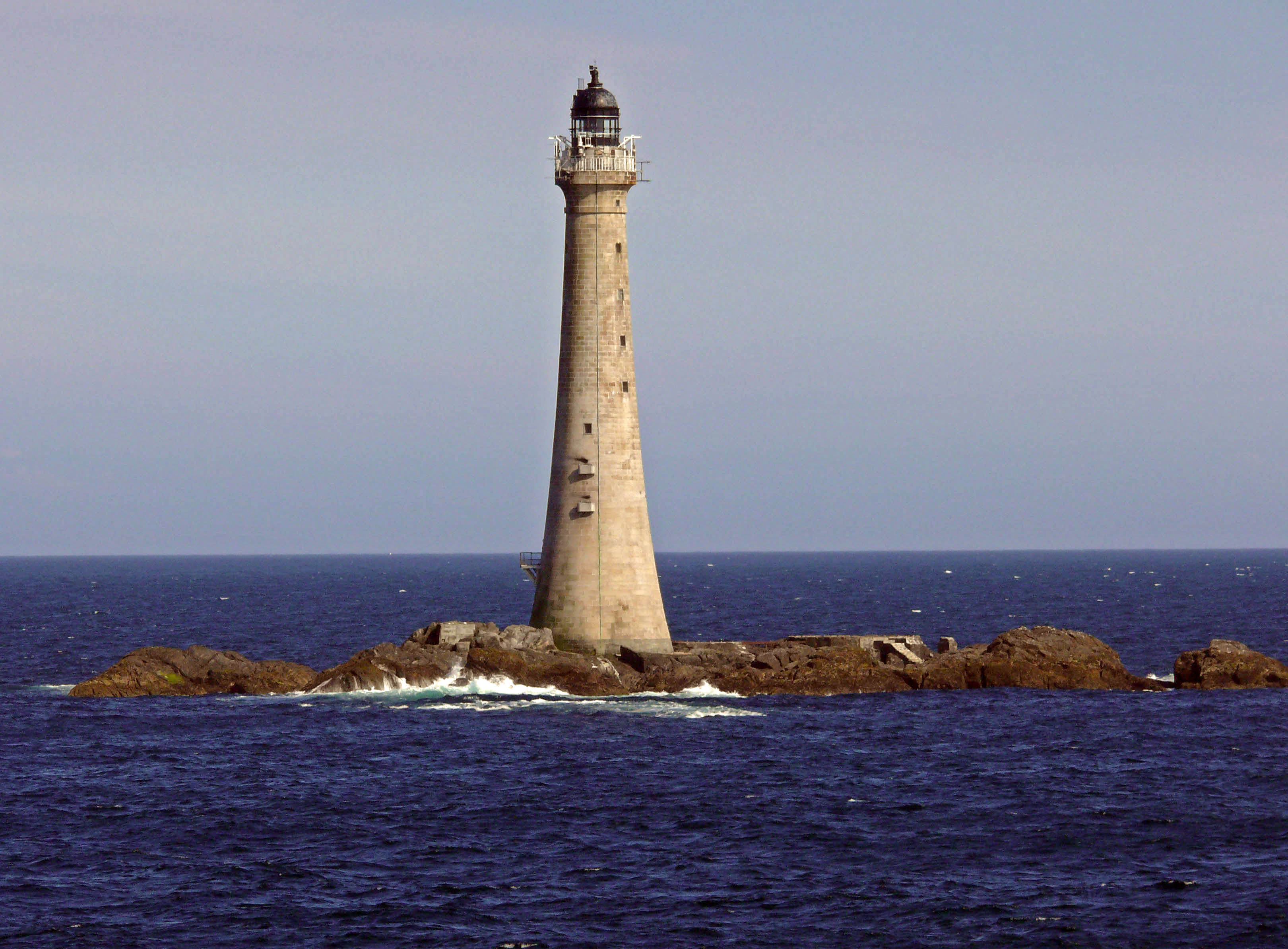 Designed by the Stevenson family, the Skerryvore Lighthouse.
After retiring from service, Fingal was sold to a private owner, renamed 'Windsor Castle' and was fully maintained in working order until The Royal Yacht Britannia Trust acquired Windsor Castle in July 2014. The next stage included a renovation to become a luxury floating hotel, a beautiful complement to the Trust's visitor attraction, and a name change back to Fingal, as a tribute to the outstanding role she had performed for The Northern Lighthouse Board.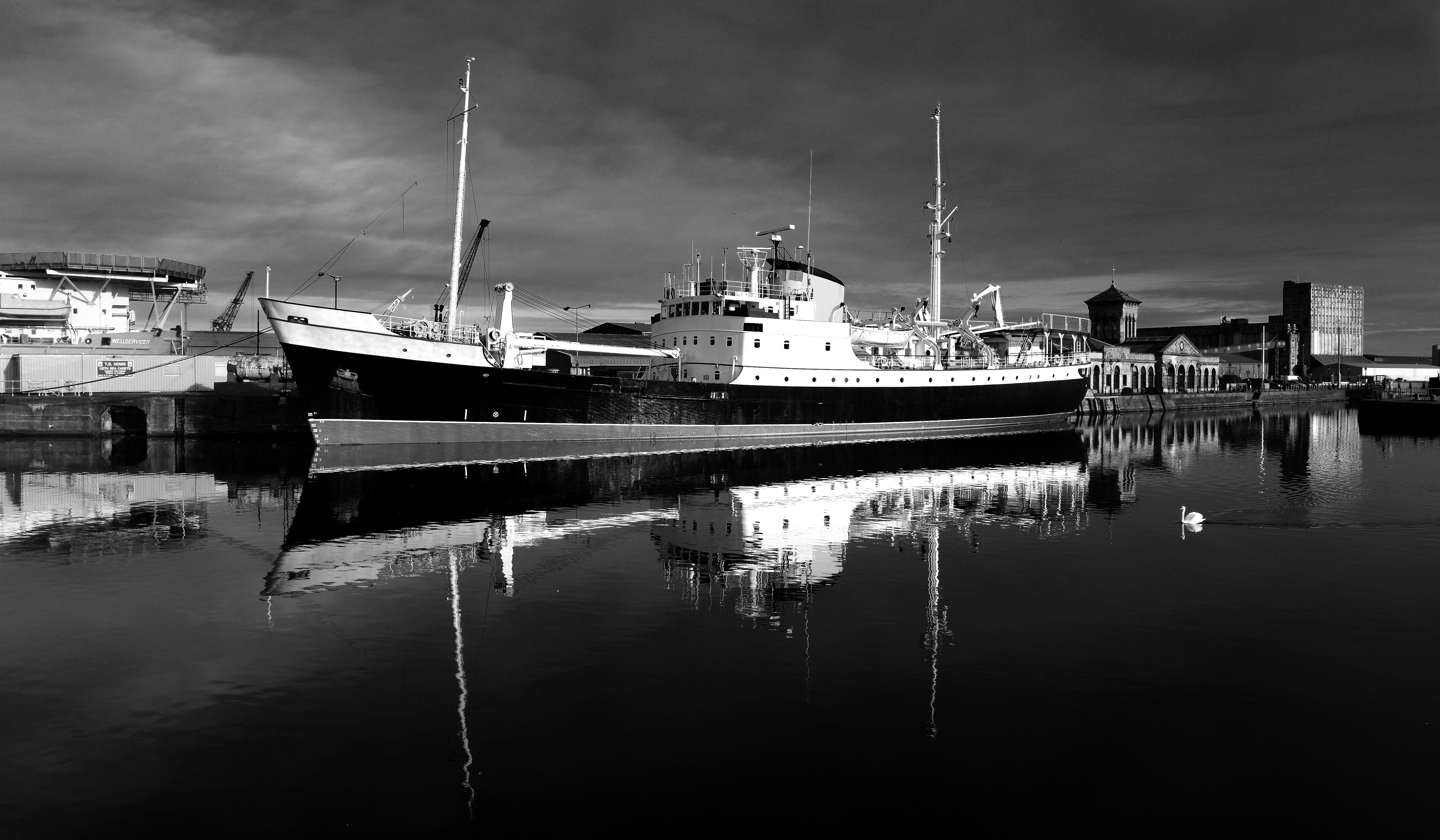 'Windsor Castle' in the historic Port of Leith.
During this time, Fingal was 'dazzled' as part of the WW1 commemorations, painted like the Royal Navy and Merchant Navy ships had been to confuse the enemy submariners during the First World War. A stunning design was commissioned by Turner Prize Finalist, Ciara Phillips.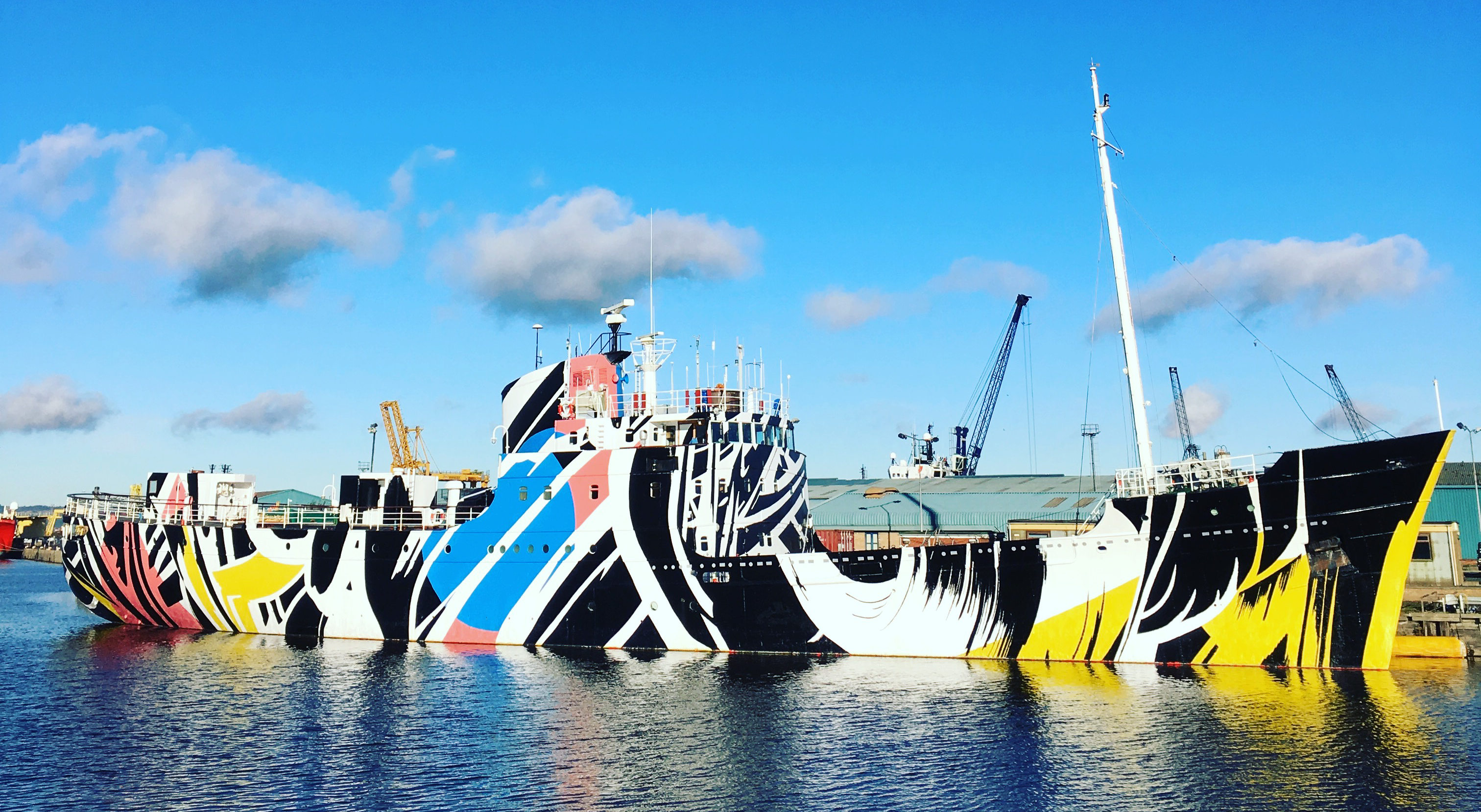 Fingal featuring the eye-catching 'dazzle' ship design.
Now transformed into a luxury floating hotel and Edinburgh's Number 1 Hotel on Tripadvisor, clues to Fingal's past can be seen throughout the ship: from the circular shape of the lift, reminiscent of the lights in the lighthouses visited by Fingal, to the 23 cabins, each named after the lighthouses designed by the Stevenson family.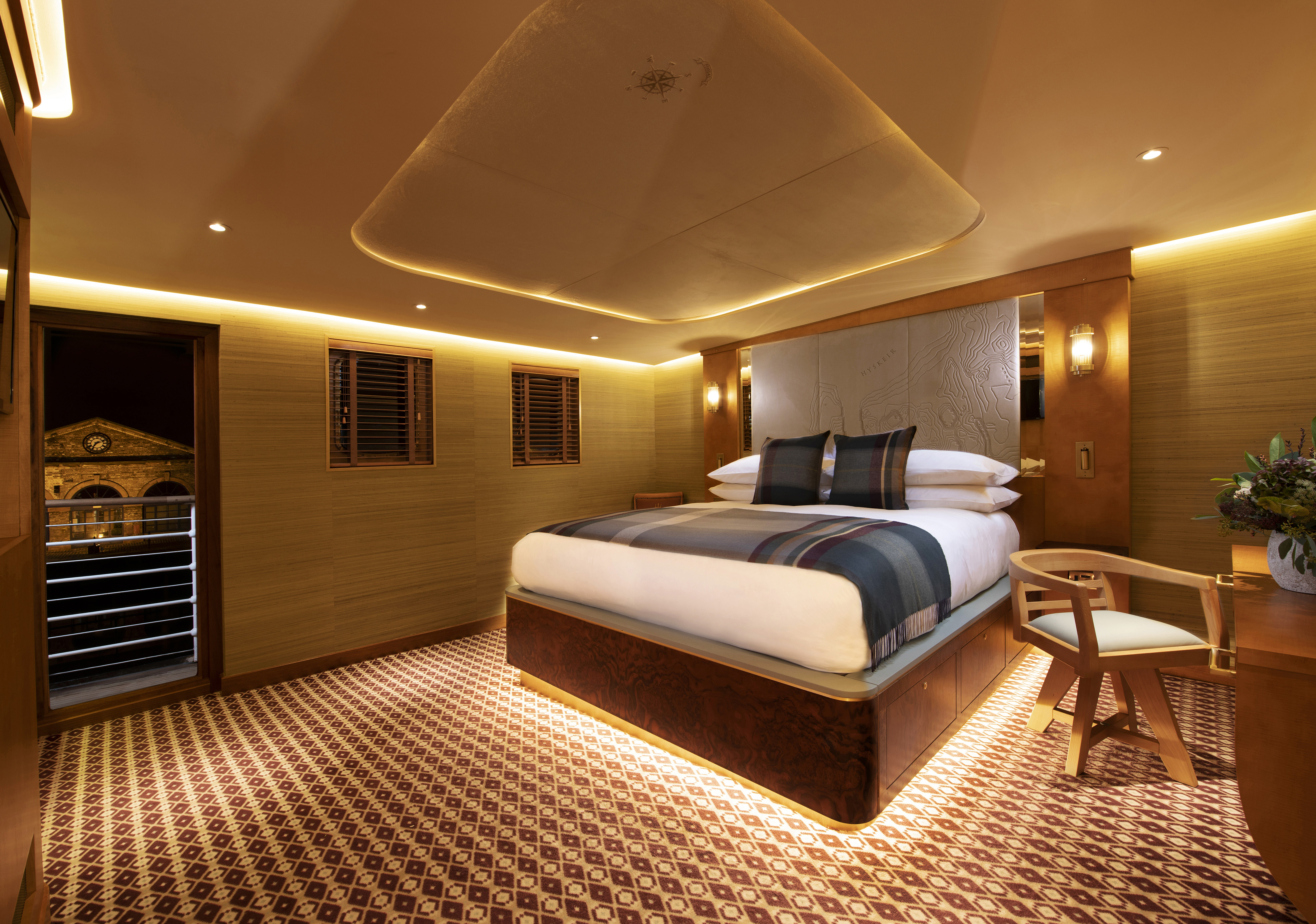 Luxury cabin, Hyskeir, aboard Fingal.